IPAD SERVICES
Complete solutions for complex problems
TECHNOLOGICAL PROBLEM
Very briefly, the process of solving a problem or optimizing an industrial process has three major phases: Identifying real problems, finding the optimal solution and developing and implementing the solution. Identifying technological issues and constructive limitations of a product or manufacturing line is the first and most important point. As there is more data on the problem, the sooner one can find a solution.
THE OPTIMAL SOLUTION
After identifying problems and needs begins a process of research and development of ideas for solving customer problems. In order to find the optimal solution, teamwork is needed industrial expertise, ingenuity and, last but not least, creativity. The combination of these qualities in balanced properties is our recipe for finding the best technical solutions.
DEVELOPMENT AND IMPLEMENTATION
An idea which is not implemented cannot solve any problem. That's why the production capacity of the company, the machinery and the expertise of the people operating them are at our disposal in order to implement and develop special machines or parts necessary for solving the problems identified in the first step. 5 axes CNC milling machines, lathes machines, electroerosion machines, and many others help us to develop the most complex automation systems.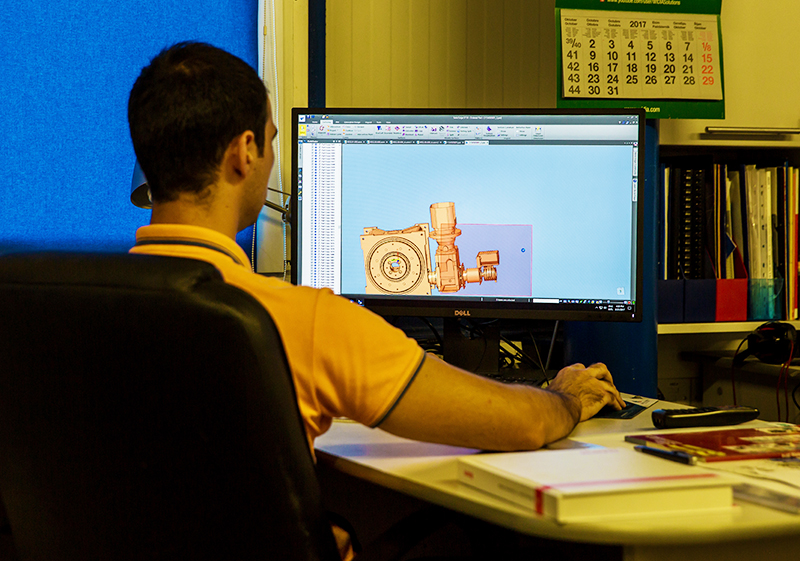 DESIGN AND AUTOMATION
Design and development of automation systems
We specialize in designing complex machines, complex devices and manufacturing lines with over 14 years of experience designing mainly for automotive customers in Germany and Romania.
Currently, the IPAD design team consists of 6 mechanical engineers, 2 technical designers and 2 automated engineers. For mechanical design, we use Solid Edge V20 with CAD-CAM NX interface.
In the framework of IPAD, we can develop projects such as: Special fasteners for processing of machine tools, welding devices, verification devices, hydraulic, pneumatic, electrical, automation devices, electrical panels; Molds for injection molding, molds for die-casting, stamps; Caliber (any type: buffer, horseshoe); re-engineering etc.
EQUIPMENT
High quality equipment
The condition of success, in any field of activity, is that everything you do in this field is more than well established. The equipment used by IP Automatic Design represents an investment in new, modern technologies that lead to the creation of high quality products.
The production workshops have a wide range of machines such as 3, 4 or 5 axis milling centers, lathes, electro-erosion machines, grinding machines, measuring machines, etc.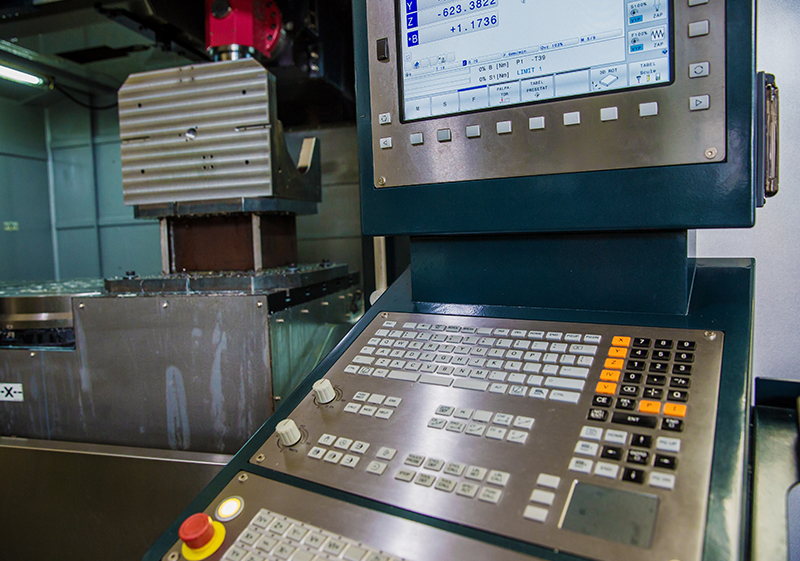 we are up to date with the latest technologies
OTHER SERVICES
welding devices and mechanical processing
The development and manufacture of special tools for welding or mechanical processing
molds and stamps
We design and manufacture molds for injection molding, die casting molds and stampings
turnkey solutions
turnkey solutions machine-device-tools-software for large series production and mass processing
measuring and control devices
Develop and manufacture various measurement and control devices following the application-specific requirements.
unique pieces or series
Making unique pieces in small series or even medium and large. All parts are adjusted, deburred and qualitatively controlled before delivery.
Special machines
special machines with hydraulic, pneumatic, servoelectric drives
mechanical processing
We achieve parts obtained by turning, milling, grinding, wire cutting, electroerosion,
re-engineering
Redesigning parts or machines to improve the production process
retrofit for machinery and equipment
We design and develop retrofit systems for machinery and equipment